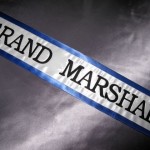 We welcome nominations for Grand Marshal of the 2019 Chatham Independence Day Parade. The Grand Marshal is designated to take the lead in the processional and in the hosting of festivities. As the Grand Marshal is a position of special honor, the nominee must be a year round or summer resident of Chatham and one who has made significant contributions to our community. Don't forget to tell us why you feel this person deserves to be chosen!
You can nominate the person online by clicking this link.
Or you can send an email using the link at the top right of this page.
The Independence Day Parade Committee will review all the nominations and will make the final decisions. All nominations must be received by May 31, 2019. The Grand Marshal will be announced in late June just prior to the parade.